Jessica Simpson's Dream Green Wedding!
We're at it again... Scouring the web for the best eco-chic elements for pop star Jessica Simpson's marriage to NFL player Eric Johnson. The new mom to baby Maxwell was recently quoted as saying, "Eric inspires me," We love creating our own vision of what celebrity green weddings will entail. Here's to their eco-inspired love!
Jessica Simpson, Eric Johnson, and Maxwell Drew
The Venue:
Jessica and her new family currently reside in Beverly Hills, giving us plenty of fabulous green venues to choose from! Beverly Hills recently increased the amount of eco-friendly businesses and venues, such as The Sebastopol Sanctuary. This venue is set on 8.5 acres and features stunning natural elements: a lavender farm, olive trees, and a pinot noir vineyard. The architectural details of the Bali-inspired structure are the perfect fusion between contemporary and nature inspired.
The Flowers
Succulent Boutonnieres,Cotton Bouquet, Succulent Bouquet
With a dream green venue like Sebastopol Sanctuary, floral arrangements can be kept to a minimum. Jessica's bouquet can be designed from a mixture of cotton, succulents, kale, and kangaroo paw.
The Food:
Pan Seared Golden Seabass on a Bed of Israel Cous Cous with Crispy Capers and Roasted Broccolini
Having been raised in the south, Jessica is a fried Twinkie kinda gal. In lieu of her recent partnering with Weight Watchers to shed her baby weight, a menu balanced with healthy choices would be a better fit. Her fiance Eric is more traditional, favoring meat, starch, and potatoes. A Pan seared seabass on a bed of cous cous is sure to curb his appetite and meet this couple's tastes in the middle. Eco Caters is dedicated to providing the highest quality, handcrafted foods while working to minimize their impact on the environment.
The Dress:
Charlotte by Morgan Boszilkov for her Natural Bridal Collection
Jessica already has a successful line of accessories, shoes, and clothing. We're guessing she was inspired by her own upcoming nuptials because she recently announced she is working on adding a bridal collection to her line. In the meantime, Eco Bridal designer Morgan Boszilkov's Charlotte gown from her Natural Bridals collection is perfect for Simpson's green nuptials! The hemp/silk blend Jacquard halter gown with a floral embellishment also features a full gathered skirt and bust to enhance a petite silhouette and a one foot train.
The Dessert:
Ever the trendsetter, Jessica could forego the traditional cake and opt for a buffet dessert table chock full of treats such as macaroons, mini cakes with strawberries, ice cream floats, and cake pops. This is sure to appeal to everyone and may save on leftovers. She could even mix in a few healthier options like sherbert or fresh fruit to satisfy her sweet tooth while still fitting in her new Weight Watcher's lifestyle.
...And Baby Makes Three!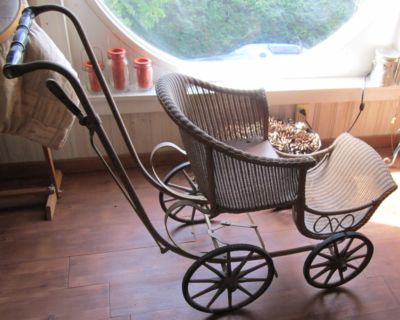 To include Baby Maxwell in the nuptials, what better way to get down the aisle than with a vintage wagon, decorated in succulents and cotton to tie in with her mother's bouquet, giving Maxi a front row seat to her parent's I Do's!